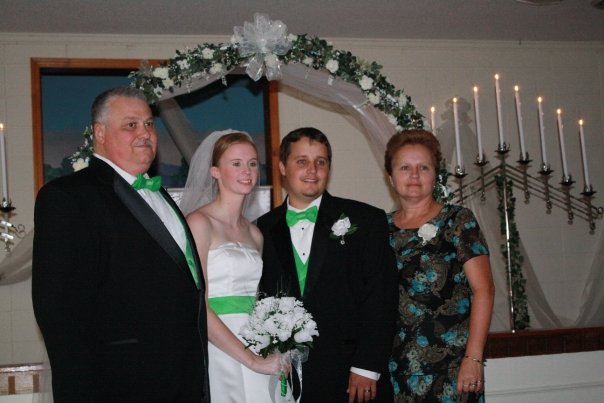 Lindsey (the bride) and Me (I am the groom) with my parents.
About Me!
Hello, my name is Charles Titus and I love studying anything that has to do with politics, terrorism, public administration, Nascar, or anything human resources related.
My education:
I have a B.S. in Political Science from Lander University and a MPA with an emphasis in Personnel Management from Upper Iowa University.
My work life:
I work for Lowe's Home Improvement Warehouse as a Human Resources Manager. I have to say that I really love my job. It is something new every day. My next career goal with Lowe's is to move over to the government division at corporate office. However, it will not come easy. So, I hope that I am up for the challenge.
How often will I update all of my websites:
I will update my websites as much as possible. However, there might be a week here and there that I am just not able to get to the websites. In that case I am sorry. It is not because I don't want to update the site. It is just because I did not have the time for that week.
If you need to contact me:
If you need to contact me about any of my sites then please feel free to contact me at any time. I will reply as soon as possible. My e-mail address is Titus86@gmail.com.